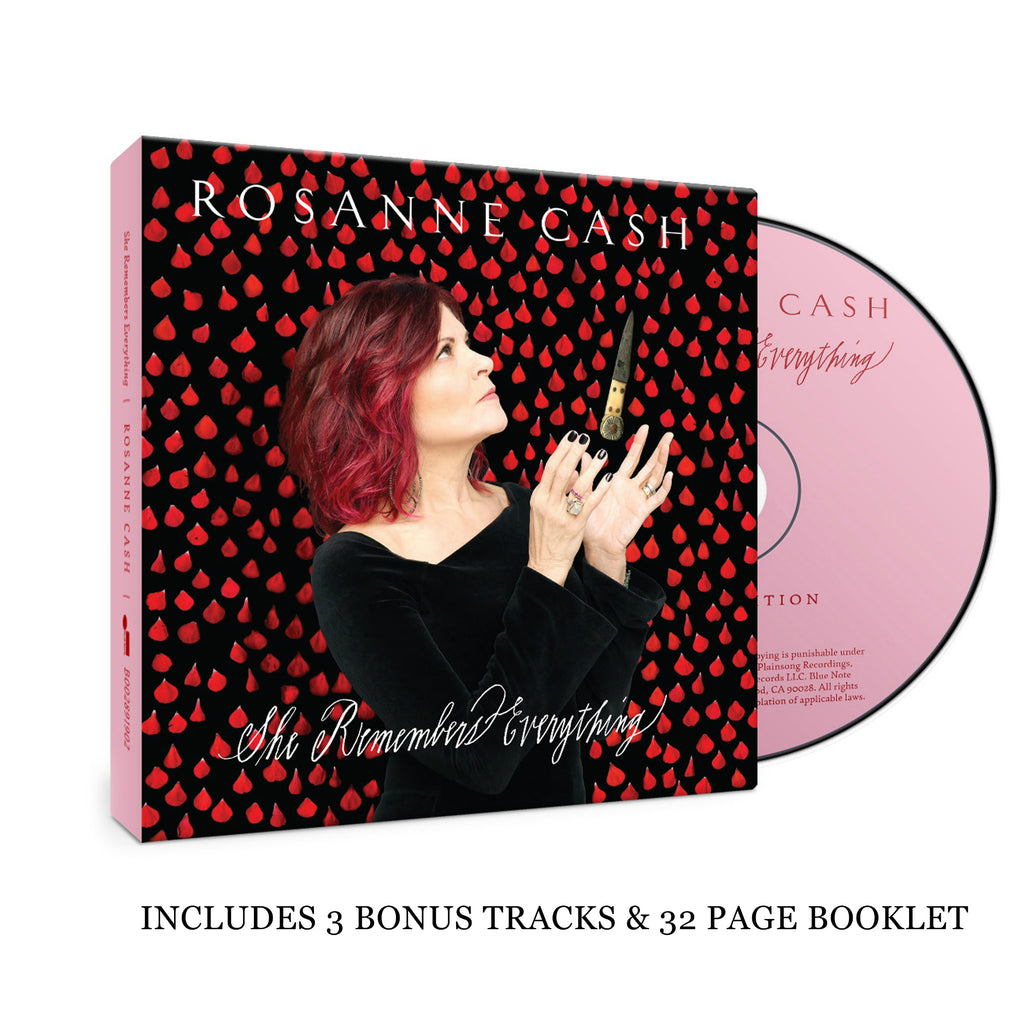 She Remembers Everything - Signed Deluxe CD (2018)
$ 25.00
Signed By Rosanne
Dreams still beckon in a damaged world, and Rosanne Cash renders them with fierce grace on She Remembers Everything, a studio recording arriving November 2 from Blue Note Records. The follow-up to Cash's 2014 release The River & the Thread, recipient of 3 Grammys including Best Americana Album, the album offers shimmering pop—with hints of twang and jazz—that could find a home in almost any year of postwar American music. But the luminescence and bright production are shot through with a darker vision, trenchant vocals, minor chords, and bent notes that destabilize the landscape. Familiar yet alien, Cash's take on being a woman in the world reveals just how much has gone awry.
Closing out the four decades Cash has spent as a recording artist, She Remembers Everything contains echoes of nearly all her previous styles. Listeners familiar with "Seven Year Ache" or Interiors will recognize the knowing ache of this record. Those who listened to recordings and live shows in subsequent years—which have included residencies at the San Francisco Jazz Center, Carnegie Hall, and the Library of Congress—will likewise find the literary voice that has framed her more recent music. Cash's time focused on roots music also lends a classic form to her songwriting that makes it universal and timeless.
Deluxe CD includes 3 additional tracks encased in a casebound book with a 32 page booklet.
TRACKLISTING
The Only Thing Worth Fighting For
The Undiscovered Country
8 Gods Of Harlem
Rabbit Hole
Crossing To Jerusalem
Not Many Miles To Go
Everyone But Me
She Remembers Everything
Particle And Wave
My Least Favorite Life
Nothing But The Truth
Every Day Feels Like A New Goodbye
The Parting Glass